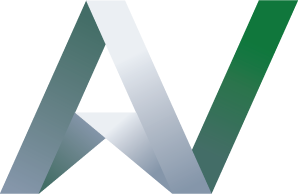 Agenda
---
Download the Agenda PDF
Monday, August 13th
8:30 AM - 12:30 PM
Spark Matchmaking Event (Additional Registration Required)
From electrical circuits to fuel lines, solid connections keep engines purring. At the Kentucky Automotive Industry Association, we understand that connections also fuel your business. That's why we're happy to incorporate the widely popular SPARK Matchmaking Event into this year's AutoVision! Attendees who purchase one of the limited matchmaking packages may sign up for exclusive one-on-one meetings with leading OEM and Tier I procurement representatives. Those meetings could be the beginning of a profitable relationship!
9:00 AM - 12:00 PM
Industry Tour and Lunch (Additional Registration Required)
Kicking off the conference on Monday morning will be an optional industry tour to Nifco's Shelbyville plant! Participants lucky enough to secure one of the limited tickets will be treated to an inside look at the injection molding manufacturer of automotive fasteners. After touring Nifco, participants will head over to Jeptha Creed Distillery for a tour and tasting. Participants will be bused back to the Marriott by 12:30 for lunch before the conference starts.
11:30 AM
REGISTRATION AND EXHIBIT HALL OPEN
1:30 PM - 2:00 PM
WELCOME ADDRESS
Dave Tatman, Kentucky Automotive Industry Association
2:00 PM - 3:00 PM
Islands of Autonomy
3:00 PM - 3:15 PM
BREAK AND EXHIBIT HALL
3:15 PM - 4:15 PM
Market Update and Economic Outlook
5:15 PM - 5:30 PM
SPONSOR RECOGNITION
5:30 PM - 7:00 PM
Opening Reception
7:00 PM - 9:00 PM
DinnerView (Additional Registration Required)
TUESDAY, AUGUST 14th
7:15 AM - 8:00 AM
Breakfast
8:00 AM - 8:50 AM
The Automotive Industry in 2018: Accelerating Change
8:50 AM - 9:50 AM
Tariff Wars and the North American Automotive Sector
9:50 AM - 10:15 AM
BREAK AND EXHIBIT HALL
11:30 AM - 12:15 PM
BREAKOUT SESSIONS
Automotive and Personal Data Privacy
Joseph J. Dehner, Frost Brown Todd
A Look Under the Hood – What Your Workforce Data is Really Telling You
12:15 PM - 1:30 PM
LUNCH AND KEYNOTE SPEAKER
Global Automotive Outlook - The Evolving Competitive Landscape
1:30 PM - 2:00 PM
BREAK AND EXHIBIT HALL
2:00 PM - 3:00 PM
BREAKOUT SESSIONS
Leadership is Your TRUE Profession in Building High Performance Teams
Blockchain
3:00 PM - 3:15 PM
BREAK AND EXHIBIT HALL
3:15 PM - 4:30 PM
A Case For Change: The Movement Toward Employer-Led Workforce Systems
4:30 PM - 5:00 PM
CLOSING REMARKS AND DOOR PRIZES
**Agenda is subject to change