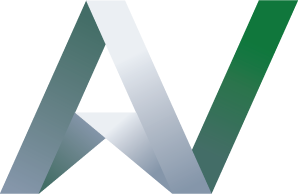 AutoVision Speakers
---
Dr. John Balk
Professor of Materials Science & Engineering | University of Kentucky
T. John Balk is William T. Bryan Professor of Materials Engineering at UK and is also Director of the EMC. His research areas include size effects in the mechanical behavior of nanoscale materials; alloy development; and novel surfaces for enhanced thermionic electron emission. Prior to joining the University of Kentucky, he worked as a post-doc and staff scientist at the Max-Planck-Institute for Metals Research in Stuttgart, Germany, where he focused on in-situ transmission electron microscopy techniques. He completed a double-major B.S. degree in Mechanical Engineering and Materials Science & Engineering (MSE) at UC Berkeley, followed by M.S. and Ph.D. degrees in MSE at The Johns Hopkins University. He is a past recipient of the NSF CAREER award, served as chair of the 2012 Gordon Research Conference on Thin Film and Small-Scale Mechanical Behavior, and was one of five meeting chairs for the 2015 Fall Meeting of the Materials Research Society.
Bill Billeter
Facilitator | Academy Leadership
Bill Billeter, a 1997 graduate of West Point, has over twenty years of experience leading cross-functional teams in the completion of challenging assignments. As a manager with two Fortune 100 companies, Amazon and Target, he has led up to 300 employees, breaking site records for productivity, and streamlining logistics and manufacturing operations. An expert in business strategy and execution, he redesigned the fulfillment center's outbound shipping processes, reducing errors by more than 50%. Most recently, Bill has led numerous complex projects for a major Toyota supplier, directly supporting production of Toyota Camry and the Lexus RX lines. This included the development and tracking of over 100 key performance indicators for quality.
Lindsay Chappell
Industry Editor | Automotive News
Lindsay Chappell is the Industry Editor for Automotive News, the auto industry's largest trade publication. A 30-year veteran in business journalism, he has covered the auto industry since the 1980s, including OEMs, suppliers and retailers. He has also written for Automotive News Europe, AutoWeek, Advertising Age and Investor's Daily.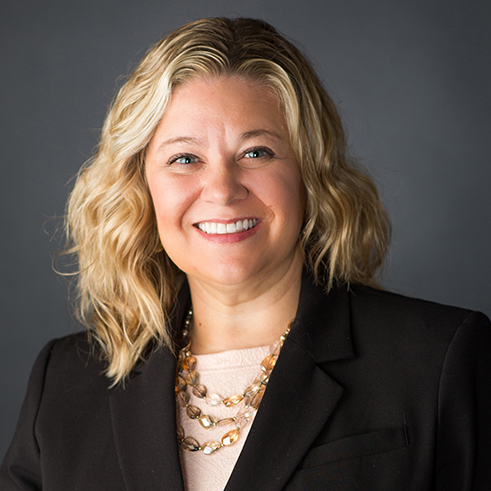 Beth Davisson
Executive Director | Kentucky Chamber Workforce Center
Beth Davisson is the executive director of the Kentucky Chamber Foundation's Workforce Center. She has served as the Immediate Past President of the Louisville Society for Human Resource Management and is the current Workforce Readiness Co-Chair for the Kentucky Society for Human Resource Management.

Beth has spent the last 10+ years aligning talent to the strategic plans of business. She is a proven workforce strategist and consensus builder, with more than five years advocating for workforce needs in Kentucky and the nation's capital. She earned a bachelor's degree in Integrated Strategic Communications from the University of Kentucky and a Master of Business Administration from Sullivan University. Beth was honored as a "Top 40 under 40" and named a "Top 20 People to Know in Human Resources," by Business First Louisville. She is a graduate of the 2017 Leadership Louisville Bingham Fellowship program, focused on "Winning the Talent of the Future," as well as the Talent Pipeline Management Institute with the U. S. Chamber of Commerce. Previous employers include Sullivan University, Greater Louisville Inc. and The Oliver Group.
Joseph J. Dehner
Member | Frost Brown Todd LLC
Joe counsels a wide variety of companies, domestic and foreign, on issues confronting global business, including cross border investment, mergers and acquisitions, joint ventures, global personnel matters, tax, customs and trade issues, structures, distribution and agency agreements and the resolution of international disputes. He is business counsel to emerging technology and other firms. He represents companies, owners, investors, securities brokerage firms, brokers and public customers in disputes involving the securities laws and claims involving takeovers, fiduciary duty, fraud, negligence and securities statutes, and is a nationally recognized expert in structured settlements. In 1975 Joe joined Kyte Conlan Wulsin Vogeler in Cincinnati, Ohio, after a two-year federal appellate clerkship. That firm merged into Frost & Jacobs LLP in 1978, and became Frost Brown Todd LLC in 2000. Joe has chaired the firm's International Services Group for over 20 years.
Kevin Derbin
Facilitator | Academy Leadership
Since 1990, Kevin has successfully led multi-plant, domestic and international manufacturing businesses for both privately-held and publicly traded companies in the packaging and paper industry. He is a proven business executive with tested expertise in organizational leadership, business transformation and profit improvement.

A graduate of the U.S. Naval Academy with 10 years of leadership development and execution as a Nuclear Surface Warfare Officer, Kevin operates his own consulting firm, the Derbin Group, bringing nearly 40 years of proven business development and leadership acumen to his training, speaking and facilitation events.
Tim Gornet
Manager of Operations | University of Louisville's Rapid Prototyping Center
Tim Gornet is the Manager of Operations at the University of Louisville's Rapid Prototyping Center. He has been active in the additive manufacturing (AM)/3D printing field since 1988 when he ran an SLA 250 at GE Appliances. He is Past President of the Additive Manufacturing User's Group (AMUG), founded the Selective Laser Sintering User's Group and served as president 3 years, has been a board member for the Society of Manufacturing Engineers Rapid Technologies and Additive Manufacturing group and was recognized as one of the "Top 25 Most Influential People in RPD&M" by the TCT Magazine. He is a frequent contributor to the annual Wohlers Report and presents at numerous industry and academic conferences on AM.
Dr. Todd Hastings
Director | University of Kentucky's Center for Nanoscale Science and Engineering
Dr. J. Todd Hastings is Reese S. Terry Professor of Electrical Engineering at the University of Kentucky where he also serves as Director of the Center for Nanoscale Science and Engineering. His research focuses on nano-scale electronic and photonic devices and their associated fabrication technologies. Prior to his current appointment he received the Ph.D. degree in Electrical Engineering from the Massachusetts Institute of Technology. While a member of MIT's NanoStructures Laboratory he developed nanometer-precision electron-beam lithography techniques and silicon-on-insulator photonic devices. He received the M.S. degree in electrical engineering from Purdue University where he investigated high-speed, high-efficiency infrared light-emitting diodes for short-range optical communications.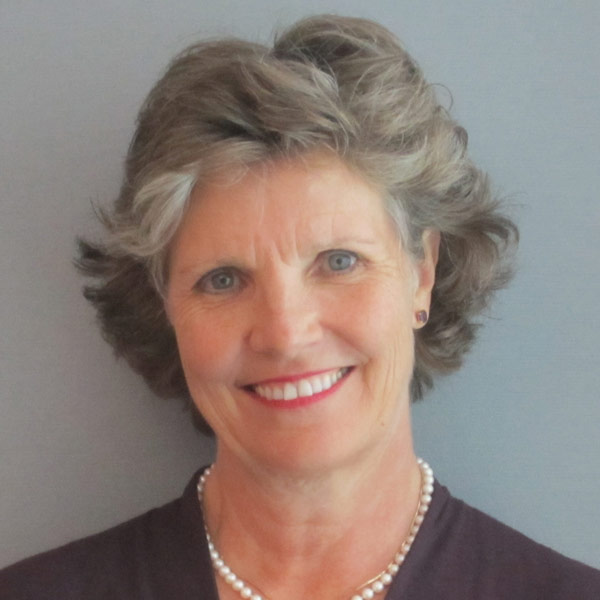 Birgit Matthiesen
Director of Canada-US Cross Border Business Affairs | Arent Fox LLP
Birgit has an unmatched and unique perspective of the issues facing North American cross-border supply chains. She began her career as a Canadian Customs inspector and later as an immigration regional manager along the US/Canada border, followed by 25 years with the trade policy team at the Canadian Embassy in Washington. Prior to joining Arent Fox, she served as the eyes and ears for Canada's largest business association.
Joseph McCabe
President and Chief Executive Officer | AutoForecast Solutions LLC
Joseph has a deep and successful background providing automotive production forecast solutions and advisory services to the global community. Mr. McCabe is responsible for managing the global vehicle, powertrain, and drivetrain forecasting operations as well as the proprietary business intelligence solutions at AutoForecast Solutions LLC (AFS).

Mr. McCabe has over two decades of experience providing strategic advisory services and forecasting solutions to the global automotive industry; providing strategic decision support to government agencies, OEMs, all tier levels of the supply chain, and the financial & academic communities. Mr. McCabe earned a Bachelor of Chemical Engineering degree from Villanova University and an MBA from Pennsylvania State University.
Steve McDonell
Insight Advisor | ADP
Steve McDonell serves as an Insight Advisor, in ADP's Professional Services group. In this role, Steve provides consulting advice and support to clients on the optimal usage of the ADP DataCloud™. He enables the implementation, adoption, usage and proper interpretation of the multiple features on the ADP DataCloud and incorporates feedback from clients to the organization for synthesis into future product versions. Steve has approximately 20 years of experience in strategic roles in IT. Throughout his career, he has worked with various IT departments to evolve them from reactive administrative entities to strategic asset-leading change agents within their organization. Steve has a keen understanding of how organizations function and how to apply appropriate technology in a strategic manner to address the issues they face. He has led multiple data governance, business intelligence and executive dashboard projects to provide timely and actionable information to senior leadership to facilitate informed decision making.
Misti Rice
Director of Government Affairs | Magna International
Misti M. Rice is the Director of Government Affairs for Magna International and is responsible for the strategic management of Magna's government relations initiatives. Misti has more than 25 years of legal, government and consumer affairs experience and has advanced policy areas that include transportation, consumer privacy, manufacturing, pharmaceuticals, finance, non-profit, consumer credit, education, retail sales, insurance, real estate and health care law. She has also managed political campaigns for a variety of issues, organizations and candidates and has been an adjunct professor of history, public relations, political science and public administration. Prior to joining Magna she worked for Fiat Chrysler Automobiles US. Misti holds a Juris Doctor from University of Tulsa School, a Master's in Public Administration from University of Oklahoma and a Bachelor of Arts from Northeastern State University.
Michael Rodenberg
President/CEO | Murakami Manufacturing USA, Inc.
Michael serves as a Board of Director responsible for North and South America for Murakami Corporation as well as President/CEO of Murakami Manufacturing USA, Inc. He has a bachelor's degree in Japanese from Brigham Young University and a MBA in Global Management from the University of Phoenix. Over the past 25 years he has worked at several Tier 1 & 2 Automotive Suppliers with assignments in Japan, China, and various locations in the U.S. His experience includes, business development, manufacturing operations, and mergers and acquisitions. He enjoys bridging the gap between Japanese and U.S. business cultures, building strong leadership teams, and developing people. In 2013, Michael was elected as the first non-Japanese to serve as an officer of Murakami Corporation, and in 2018 he was elected to the Board of Directors. He currently serves on the Board for The Japan America Society of Kentucky and the Advisory Board for the Kentucky Chamber Workforce Center, an organization designed to meet Kentucky's pressing workforce challenges.
Jeff Schaftlein
Vice President of Sales - Major Accounts | ADP
Jeff has been with ADP for 21 years and currently leads ADP's Greater Kentucky Region, a team of twenty highly qualified, passionate sales professionals. His team provides human capital management services to organizations with between 50-999 employees in Kentucky, Southern Indiana, and Cincinnati, OH markets and generates new revenue in excess of $6 million annually.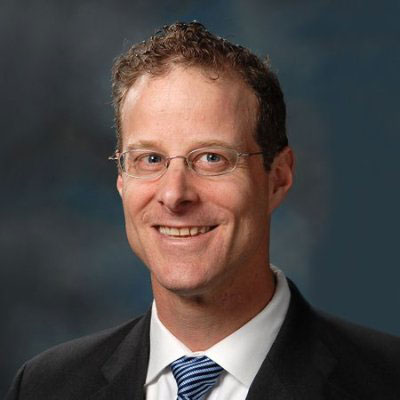 Gary Silberg
National Industry Leader Partner, Automotive | KPMG
Gary Silberg is KPMG's national sector lead partner for the automotive industry, as well as the global lead partner for Delphi Corporation and Ford Motor Company.

Silberg has advised Ford Motor Company on its three most recent divestitures and Chrysler Corporation on its transaction with Fiat. He also has extensive knowledge and experience working with Tier 1 automotive suppliers, including their aftermarket businesses.

He has published several white papers recently on self-driving cars and connectivity, including the most recent one, "The Clockspeed Dilemma."

Silberg is a certified public accountant with an MBA from the University of Chicago and a bachelor's degree in accounting from the University of Missouri-Columbia.
Jonathan Smoke
Chief Economist | Cox Automotive
Cox Automotive chief economist Jonathan Smoke is leading the creation of an economic industry insights office at his company. He is tasked with leveraging data to expand Cox Automotive's deep expertise in all aspects of the automotive industry. Smoke is skilled in translating data and trends into relevant, actionable insights. Last year, Inman News named Smoke one of "the 21 most interesting people in real estate"; he was the only economist to make the list.
Bernard Swiecki
Director, Automotive Communities Partnership, Center for Automotive Research
Bernard Swiecki serves as Director of the Automotive Communities Partnership (ACP) at the Center for Automotive Research (CAR), as well as Assistant Director of CAR's Industry, Labor, and Economics (ILE) group. He joined CAR in 1994.

Mr. Swiecki manages research projects studying a wide breadth of automotive industry structure and technology topics. He manages CAR's analysis of vehicle market and production data. He has also led trade missions to China, Italy, India, and Russia. Mr. Swiecki has authored numerous articles for print publications, as well as a monthly column, on the automotive industry. He regularly presents at conferences and industry events around the world, as well as providing interviews to local, national, and global media.
John Wagster
Member | Frost Brown Todd LLC
John represents OEMs and suppliers in the automotive industry as they interact to build best practices and hold each other accountable in the rapidly emerging connected car/autonomous vehicle arena. He also represents blockchain developers and investors launch digital tokens through Initial Coin Offerings ("ICOs"). John has extensive experience with international transactions and serves as chair of the firm's China desk.
Dr. Kevin Walsh
Associate Dean of Research | UofL J.B. Speed School of Engineering
Kevin Walsh is the Associate Dean of Research for the Speed School of Engineering. He is also the Fife Endowed Professor of Electrical and Computer Engineering and the founder of the UofL Micro/NanoTechnology Center, which is part of the National Science Foundation National Nanotechnology Coordinated Infrastructure network (NSF NNCI). Dr. Walsh has published over 150 technical papers in the areas of micro/nanotechnology, sensors, semiconductors, microelectronics, and MEMS. His research group has received over $35M of external research funding from DoD, DOE, NSF, NASA, NIH and industry. Prof. Walsh has 12 awarded patents and is the co-founder of 4 technical start-up companies. Dr. Walsh has taught over 20 different courses, advised over 30 completed theses, and has twice been presented with the School's top Research Award. In 2014, he was inducted into the National Academy of Inventors.
Josh Williams
Project Manager | Kentucky Chamber Workforce Center
Josh Williams is a motivated Workforce Development professional devoted to developing the workforce of tomorrow through a communal focus on bridging gaps between Higher Education and the Public/Private industries of Kentucky. He has demonstrated success in facilitating beneficial partnerships that foster diverse environments, professional development and organizational success.
Ann Wilson
Federal Government Relations | MEMA
Ann Wilson joined the Motor & Equipment Manufacturers Association (MEMA) on June 1, 2004, as the vice president of government affairs, based in the association's Washington, D.C., office. Wilson works with the association's Washington office staff in overseeing federal and state legislative and regulatory monitoring, reporting and advocacy.
---
Some of our Past Speakers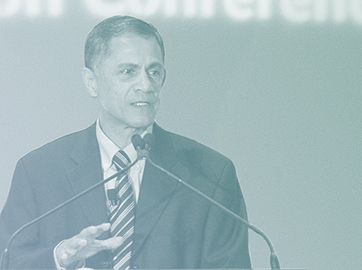 Victor Mendez
U.S. Department of Transportation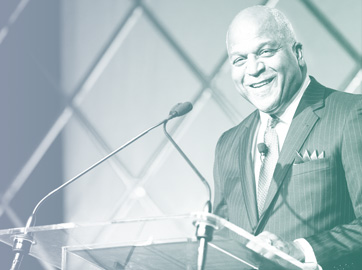 Will James
TMMK (Toyota)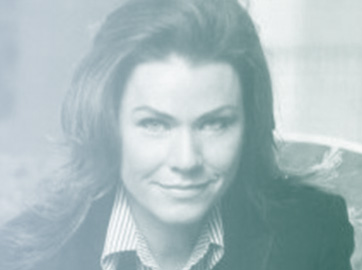 Jean Marie Thrower
Supplier Development Systems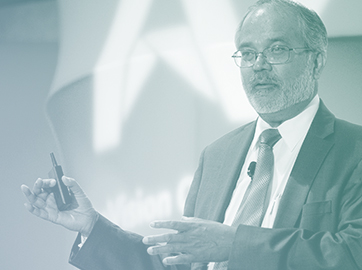 Mustafa Mohatar
General Motors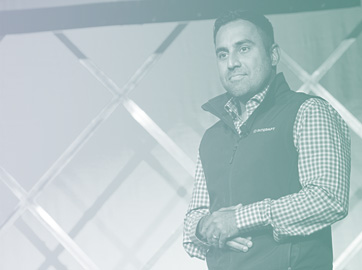 Ankur Gopal
Interapt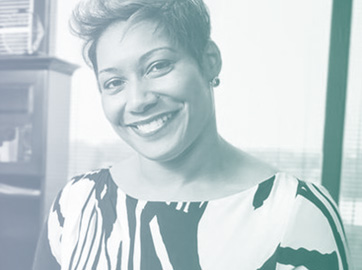 Tiara Wayne
TKT & Associates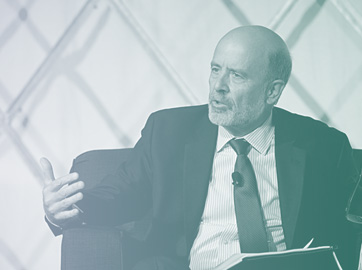 David Guilford
Automotive News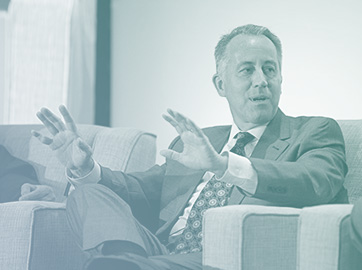 Chris Nielsen
Toyota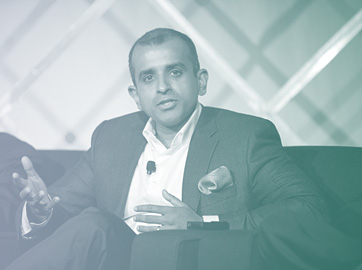 Isaac K. Mathew
UPS - High Tech Segment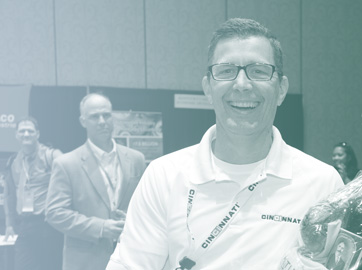 Rick Neff
Cincinnati Inc.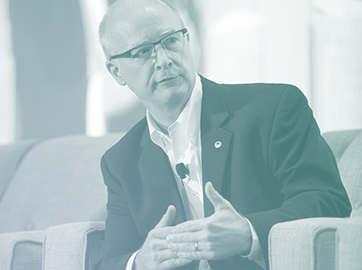 Jim Cuppy
Hitachi